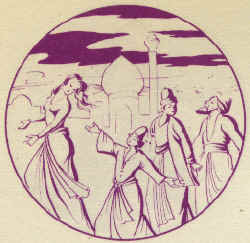 When we enter the excitement of the night
We'll amass gifts from the ocean of the night
The night veils the unseen witness from sight
We cannot compare the day to the night.
Sleep will not want, from sleep will take flight
He who has never seen the picturesque night.
Many a pure soul and heart that is bright
Employed in service to the demands of the night.
Night is an empty pot, black, contrite,
If never tasted delicacies of the night.
This journey is long, God speed our plight
As we traverse the length and width of the night.
From worldly affairs my hands are tied tight
Till twilight I am in the hands of the night.
Commerce and trade are the work of daylight
Of different taste are the trades of the night.
Pride of Tabriz, you have reached solar height
Sun jealous of you, while begs for you the night.

Ó Shahriar Shahriari
Vancouver, Canada
August 3, 1998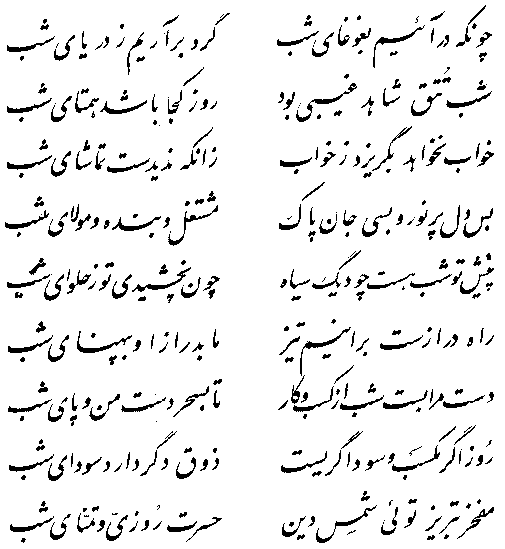 © 1998, Vancouver Canada, 1999 - 2005, Los Angeles, CA
You may use any part presented herein for non-commercial purposes only, on the condition of giving full credit to the author and to this home page, including a hyperlink, if you wish to use these material over the Internet.