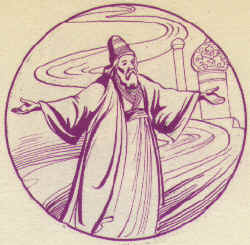 Upon which path did I tread
So I return, all else I dread;
From Beloved being apart
In the creed of Love is being misled.
If I find another in the whole town
Ain't but a sign pointing to the Beloved.
I said this is no easy path
In each step a thousand traps spread
O broken heart come not this way
Stay upon your own tender bed.
Seek that which increases the soul
Ask for the wine that lightens your head;
All else is shape and appearance
Fame and shame's battle and wed.
Be silent, be seated, and be still
Drunken, with such wine break your bread.
O Pride of Spirit, Shams-e Tabriz
Enslaved to Thee my heart and soul instead.

Ó Shahriar Shahriari
Vancouver, Canada
September 17, 1998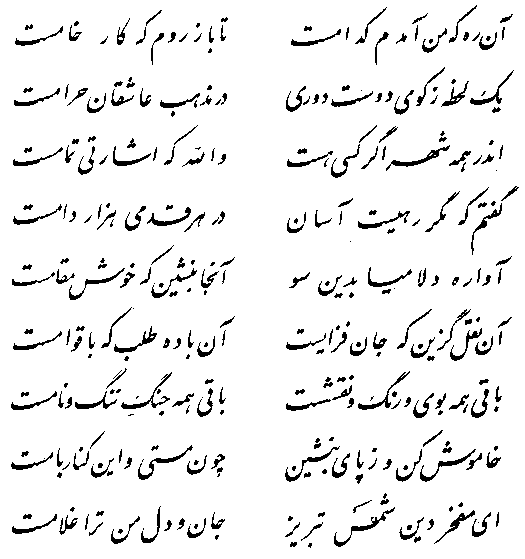 © 1998, Vancouver Canada, 1999 - 2005, Los Angeles, CA
You may use any part presented herein for non-commercial purposes only, on the condition of giving full credit to the author and to this home page, including a hyperlink, if you wish to use these material over the Internet.