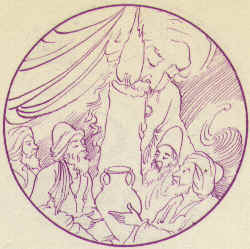 Alas that beautiful beloved where hence?
Alas that graceful Goddess where hence?
In our midst like a candle brightly shone
Where hence, alas, without us where hence?
Like a shivering leaf my heart constantly moan
Beloved left at midnight, where hence?
Ask wayfarers to have the path shown
That soul-pleasing companion, where hence?
In the garden ask the gardener alone
That unequalled King has gone, where hence?
In the watch towers ask the guards who have known
That beautiful rose stem, where hence?
In madness roaming the desert sand and stone
That dear lost in this pasture, where hence?
My eyes from tears into a river have grown
In this ocean, that Pearl where hence?
Although is with others, is our very own
From us has flown, where to? Where hence?

Ó Shahriar Shahriari
Vancouver, Canada
September 11, 1998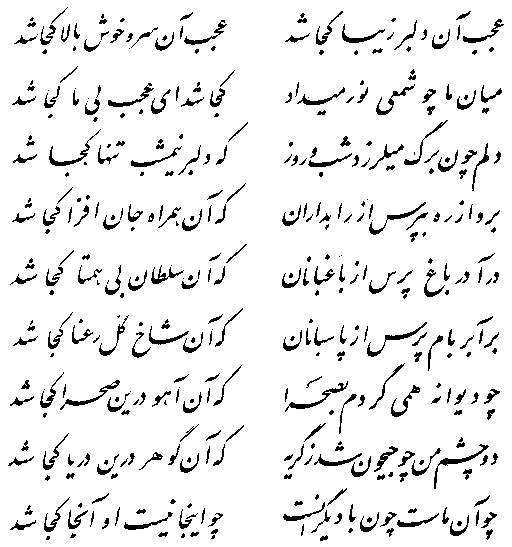 © 1998, Vancouver Canada, 1999 - 2005, Los Angeles, CA
You may use any part presented herein for non-commercial purposes only, on the condition of giving full credit to the author and to this home page, including a hyperlink, if you wish to use these material over the Internet.