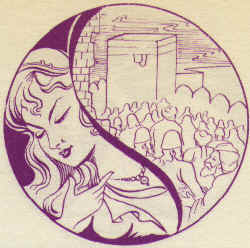 O Pilgrims, thou art where, thou art where?
The Beloved is neigh, come hither, come hither.
Thy beloved is thy neighbor, behind the wall
Lost in the desert, you are seeking and you fall;
If that lovely faceless face you once see
Pilgrim and shrine and house you know are all thee.
From house to house, you sought for proof
Yet never ascended up to the roof.
If it is the house of soul you seek
In the mirror see the face that's meek.
If you've been to the garden, where is your bunch?
And where your soulful pearl if at sea you lunch.
With all this pain where is your gain?
The only veil, yourself, remain.
Hidden treasure chest, buried in soil
Why let dark clouds full moon spoil?
King of the World, to you will show
Magical shapes, in spirit you grow.

Ó Shahriar Shahriari
Vancouver, Canada
April 13, 1998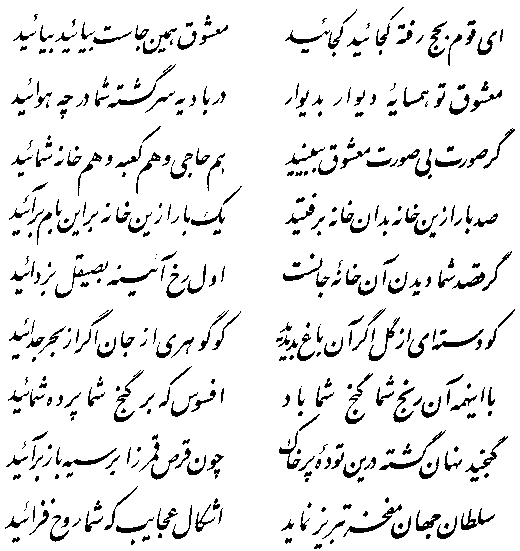 © 1998, Vancouver Canada, 1999 - 2005, Los Angeles, CA
You may use any part presented herein for non-commercial purposes only, on the condition of giving full credit to the author and to this home page, including a hyperlink, if you wish to use these material over the Internet.