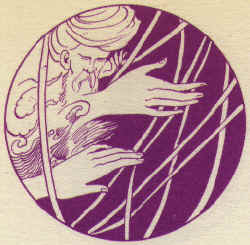 That barbed wire on your path is the mind
Cut the wire and your path clearly find.
Heart trickster, soul veil and mind bind
To find the path you must put all three behind.
When you transcend heart and soul as well as mind
It is like giving sight to the blind.
Make your chest like a target well defined
That bow is strung, the arrow is well aligned
Only that chest in complaint can open tongue
On whose face hundred arrows have been flung
To think love is for the feeble is just wrong
Love is for the courageous and the strong.
Self-expression to the needy don't belong
Benevolent Love is the path for old and young.
If like Enoch must follow the angelic song
Will find Love on that ladder in every wrung
Shams-e Tabriz is here, joyous and kind
Gospel of Love in his being you will find.

Ó Shahriar Shahriari
Vancouver, Canada
April 14, 1998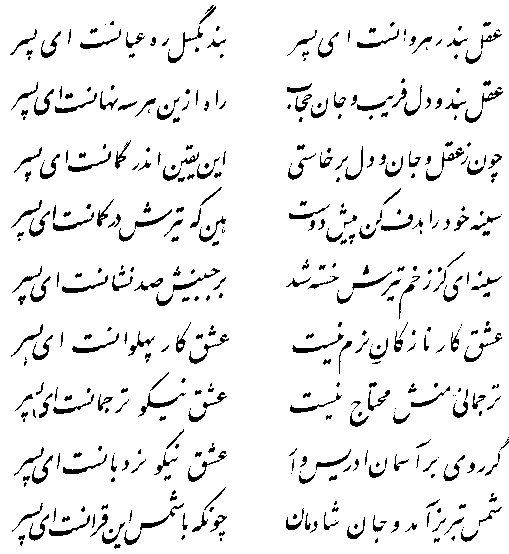 © 1998, Vancouver Canada, 1999 - 2005, Los Angeles, CA
You may use any part presented herein for non-commercial purposes only, on the condition of giving full credit to the author and to this home page, including a hyperlink, if you wish to use these material over the Internet.