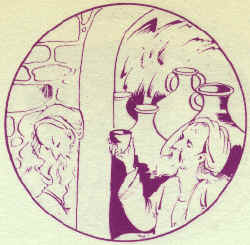 O heart, when the secrets themselves unveiled
No more exerted yourself, nor travailed
In your imagination and madness remain
Why senses regain, why your mind hailed?
Like Romeo in senseless chaos
All orders before you failed.
Ingesting spirits if you refrain
Why in the market drunken wailed?
Idleness and sitting brings you no gain
If with the seafarers forward you sailed.
Go to the desert and try to cross
You've seen what these ruins entailed.
Your neighbors of wine reek and stain
Drunken fragrance of wine staled.
Follow this aroma to the tavern lane
Light as the wind, the lanes brailled
Go to Shams-e Tabriz's abode of loss
Idle, unemployed, round the world trailed.

Ó Shahriar Shahriari
Vancouver, Canada
September 22, 1998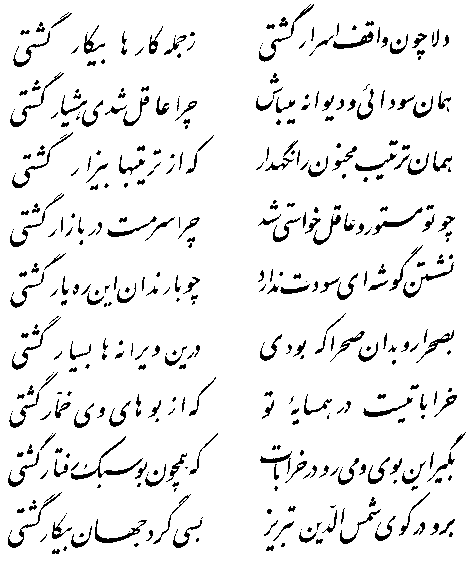 © 1998, Vancouver Canada, 1999 - 2005, Los Angeles, CA
You may use any part presented herein for non-commercial purposes only, on the condition of giving full credit to the author and to this home page, including a hyperlink, if you wish to use these material over the Internet.